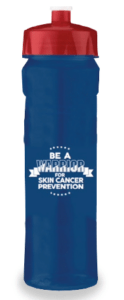 Veterans' Day 2017 may be long over, but Anne Arundel Dermatology recently demonstrated its continued appreciation for Veterans by donating 80 specially-designed "Warrior" water bottles to residents of the Charlotte Hall Veterans Home in Prince Frederick, MD.
The bottles, which Anne Arundel Dermatology gave to all Veterans who visited any of its locations between November 6 and November 10, were greatly appreciated by the many residents who were unable to make it to Anne Arundel Dermatology's Prince Frederick office.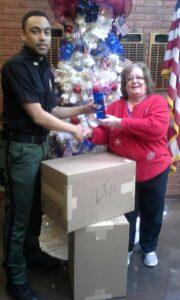 Sharon L. Murphy, Director of the Veterans Home Program, wrote a letter thanking Anne Arundel Dermatology on behalf of the Maryland Department of Veterans Affairs, the Maryland Veterans Home Commission, and Charlotte Hall's residents. She wrote that "special gifts like these help improve (residents') quality of life," and Anne Arundel Dermatology's staff were all very happy to hear it.