As one of the newest members of the Queen Anne's County Chamber of Commerce, Anne Arundel Dermatology attended the Queen Anne's County business & home EXPO, held at the beautiful Chesapeake Bay Beach Club, on Thursday, October 19.
Staff enjoyed meeting leaders from other local businesses and discussing new ways for Anne Arundel Dermatology to increase both its partnerships and community involvement in Queen Anne's County. They also introduced many business peers and members of the public to their services, five Eastern Shore offices, and growing team of Eastern Shore clinicians for the first time.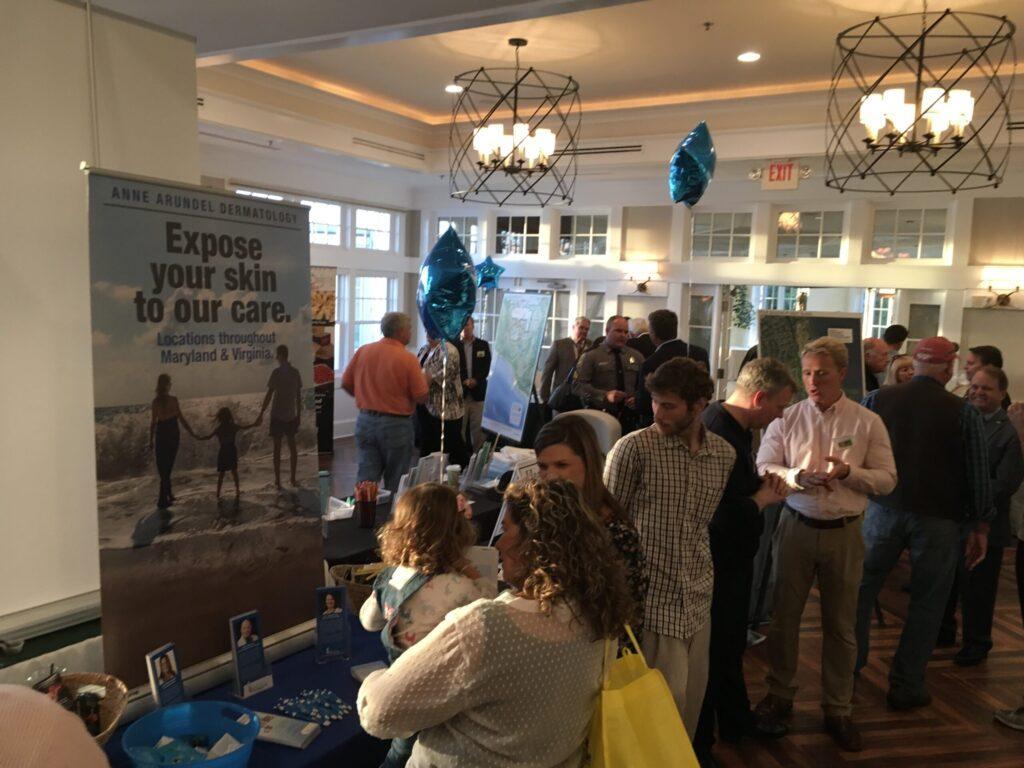 "It's great to attend events like this, both to meet our peers in the local business community and to inform the public of our services," said Jennifer Herlihy, Anne Arundel Dermatology's Business Development Liaison.
"With a new office in Kent Island, a new doctor seeing patients in both Salisbury and Ocean Pines, and two recent awards from What's Up? Eastern Shore's readers, Anne Arundel Dermatology and its clinicians are clearly committed to delivering the highest quality and full spectrum of skin care services to the citizens of both Queen Anne's County and the Lower Eastern Shore."
Herlihy added that she's really looking forward to the Kent Island Office Ribbon Cutting Ceremony, on November 9, which is open to the public and will be attended by members of the Queen Anne's County Chamber of Commerce and Queen Anne's County Commissioners.
To learn more about the Ceremony, click here.
And if you have a health or wellness event that you'd like Anne Arundel Dermatology to consider being a part of in the future, send your event's details to healthevents@aadermatology.com and someone will get in touch with you to discuss the possibility!