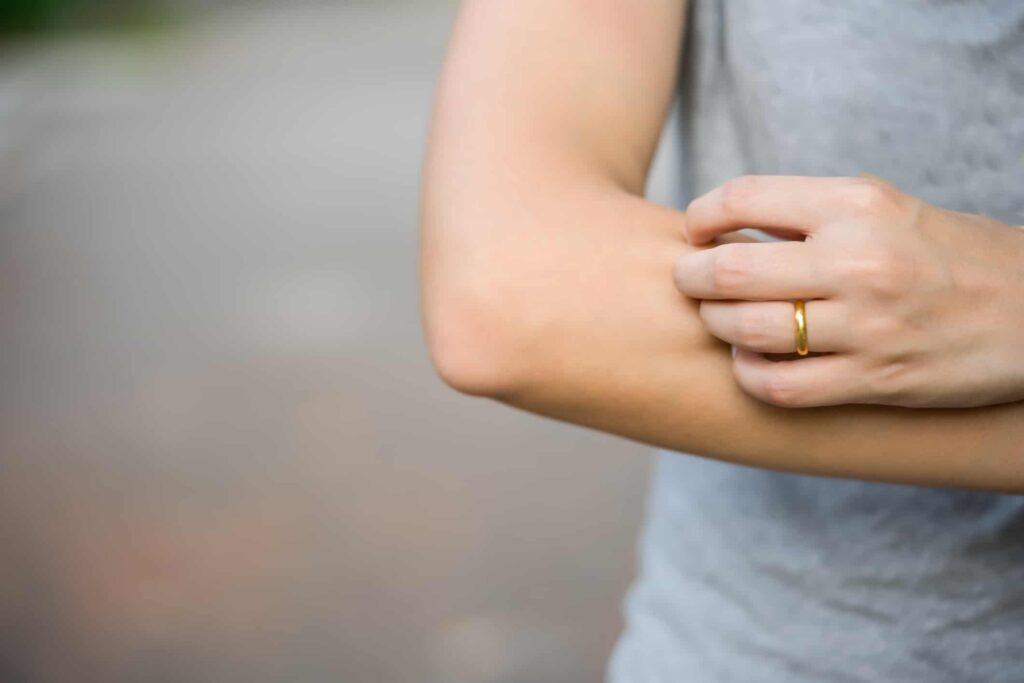 Winter is in full swing, which for those with sensitive skin also means struggling with dry and itchy skin. If this sounds like you, there is hope! We have compiled a few at-home remedies for dry skin or itchy skin with ingredients that can be found in your kitchen. Give them a try to see how they can transform your winter skin!
Baking soda: Add a cup of baking soda to a bath to raise the pH of the water, which in turn will gently exfoliate the skin. While hot water can feel great in the bath, it can eventually leave your skin feeling more dry and tighter than it was before. For this reason, we suggest using lukewarm water for the best results.
Essential oils: This all-natural alternative will help heal your skin and leave it smelling great. Oils such as basil oil, bay leaf oil, lavender oil, peppermint oil or thyme oil are among many oils that help sooth dry skin. The oils can be applied directly to the skin for almost immediate relief.
Aloe vera: This healing plant is not just for the summer sunburns! Aloe vera will moisturize your skin with a cooling effect. However, there are mixed results. Aloe vera leaves skin feeling tight for some people. If this is the case, you can still benefit from aloe vera's nutrients, but apply a moisturizer after the aloe vera to hydrate the skin further.
Using a Humidifier: Plug in a humidifier while you sleep at night to release moisture into the air, and therefore, your skin! No topical treatment is necessary, just sleep as normal to give your skin a hydrating boost and counteract the cold, harsh weather outside.
Of course, if these at-home remedies for dry skin aren't doing the trick, we recommend seeing a dermatologist. Schedule an appointment or consultation here!